Granit Invest is renowned for building high-quality, innovative properties. We are constantly introducing new visual and content trends, both in our commercial and residential buildings, while endorsing the values of existing environment and architecture.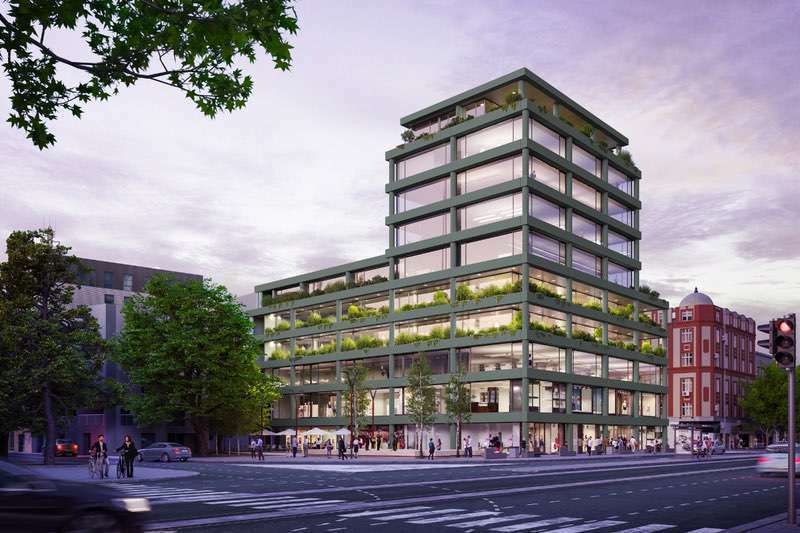 The timeless design of the commercial building "Revolucija" does not succumb to passing trends. In this respect, the business center "Revolucija" complements the cultural and historical heritage of the prominent buildings and entire ambience of the King Alexander Boulevard.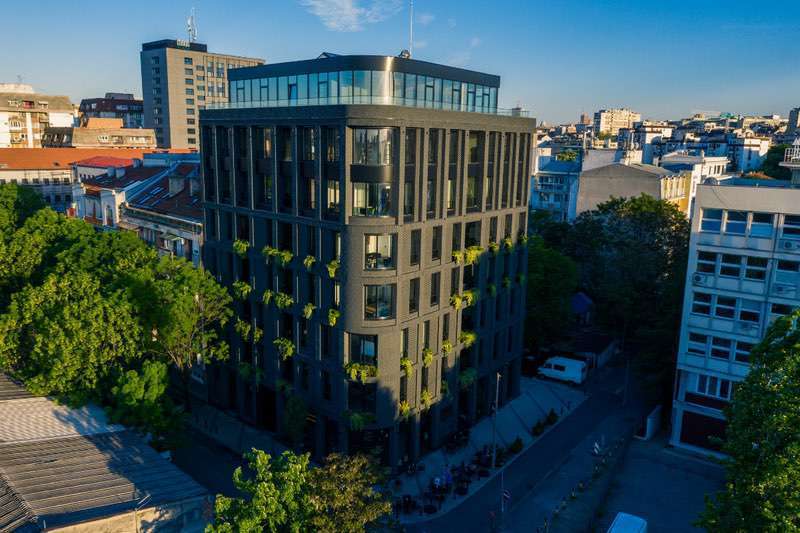 "Mia Dorćol" is a luxurious building of exceptional quality located in the very heart of the city, in the area of lower Dorćol. Its in-built innovative technologies help protect the environment and provide maximum comfort to the clients.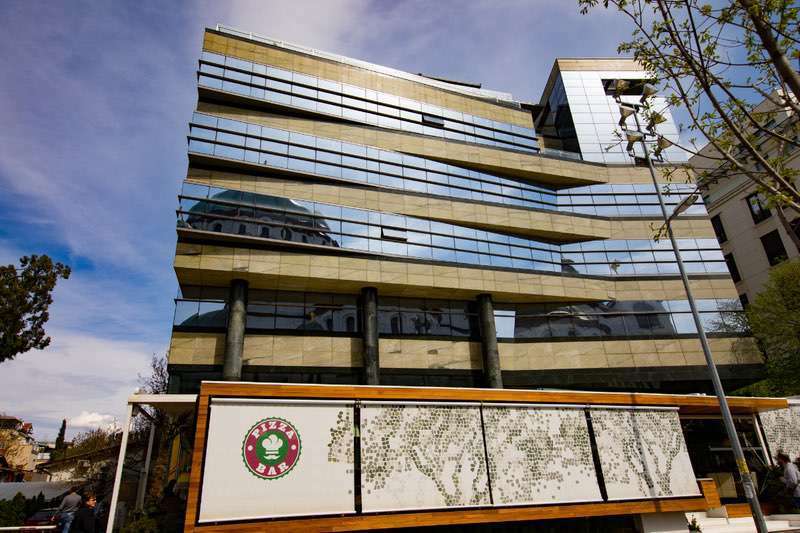 A luxurious real estate of exceptional quality, situated in the heart of the city, on the edge of Saint Sava Plateau. It is built to the highest standards of the A+ class commercial property.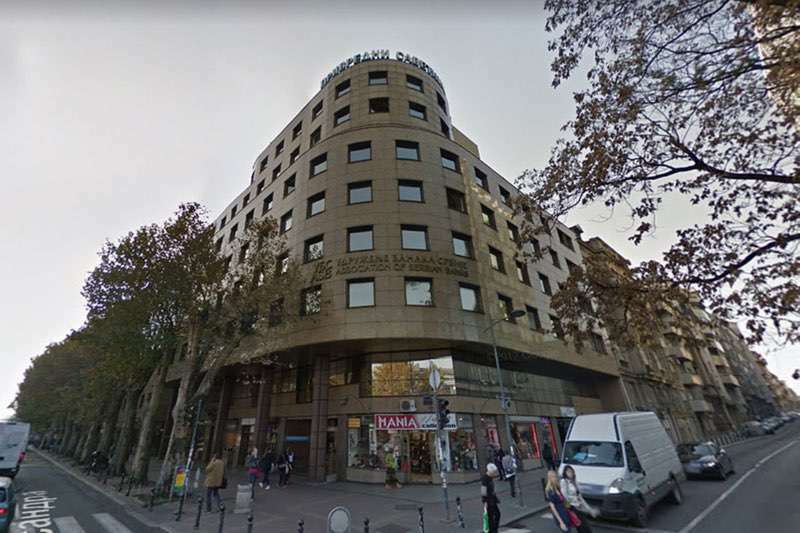 The first major project that involved entire façade made of stone. The cutting-edge technology for that time was implemented: suspended stone on a stainless steel sub structure.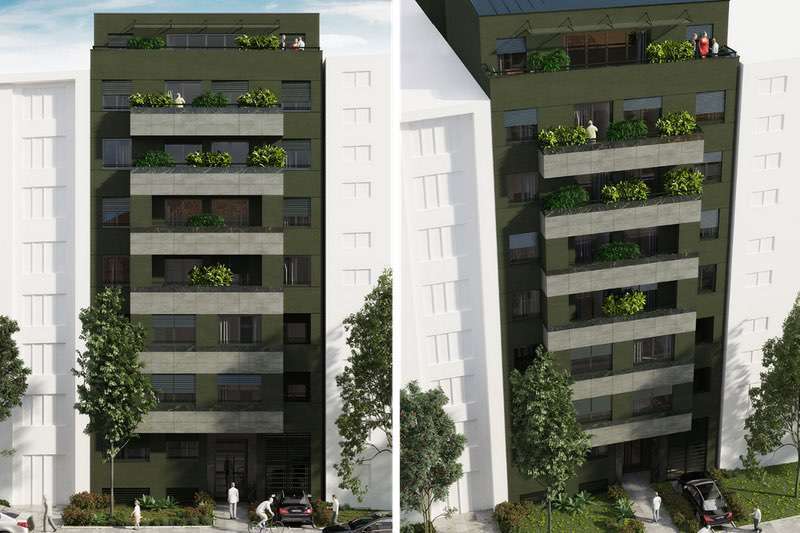 The building appointed with the highest quality materials and cutting-edge equipment, in the very center of the city, only 100 m away from the Monument to Vuk Karadžić and surrounding park.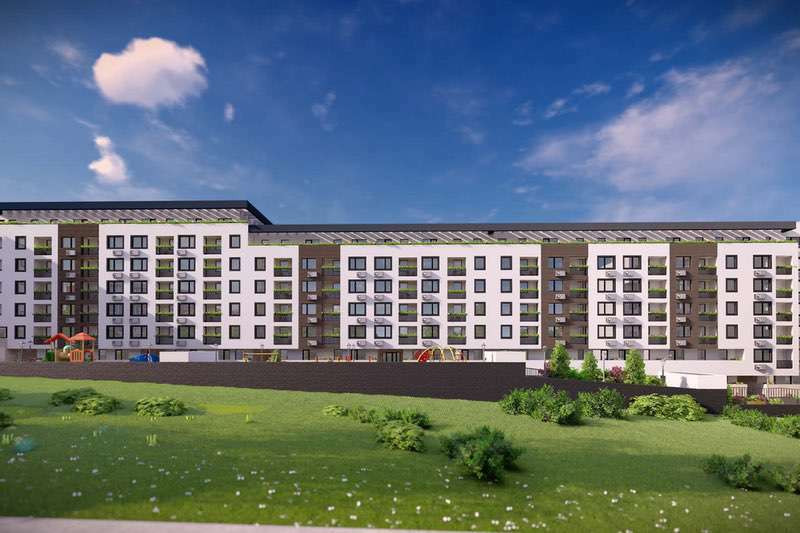 A contemporary residential building following the urban life dynamics. It features modern design, high-level functionality, and natural light in the apartments.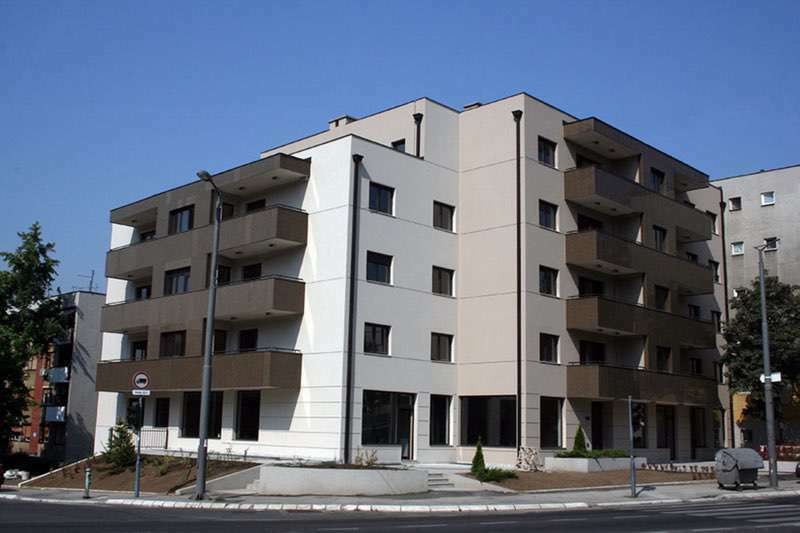 RESIDENTIAL AND COMMERCIAL BUILDING
Residential building featuring attractive apartments of various configuration, equipped with the highest quality materials.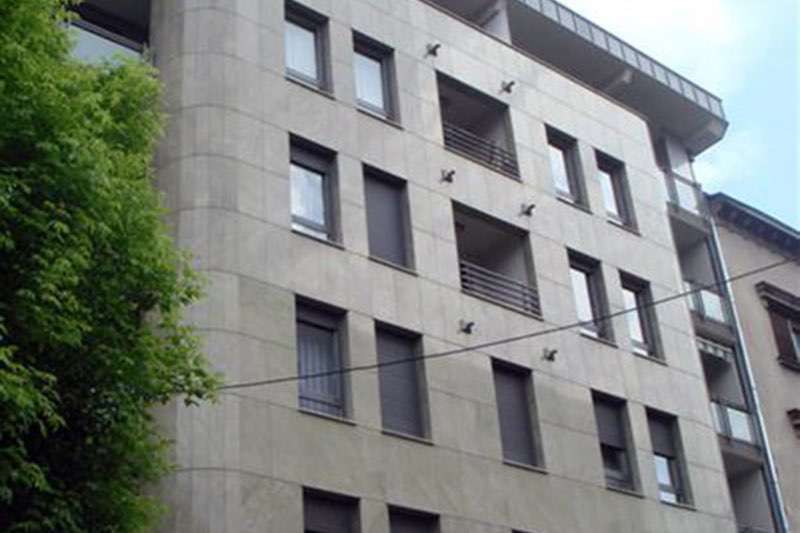 The use of green granite on the façade distinguishes our first project in this part of the city. An indicator of what followed.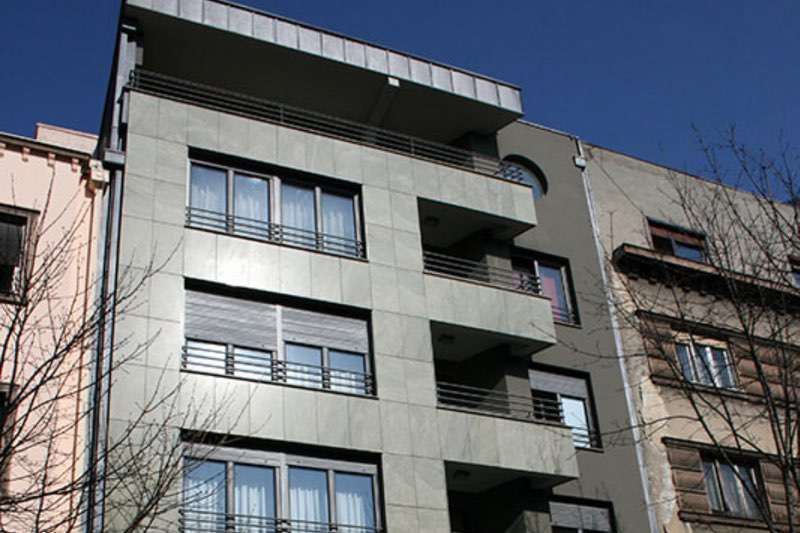 Consistent with the design of the building in number 45, this property features the same façade colors, green granite and interior finishing.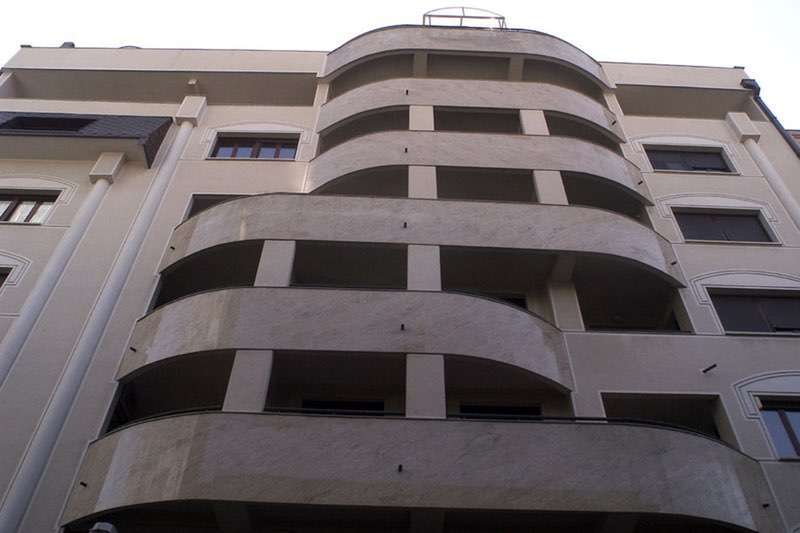 RESIDENTIAL AND COMMERCIAL BUILDING WITH AN ANNEX
A contemporary property whose form, carefully chosen ratio of natural and bush hammered stone, and combination of modern lines and ornaments around windows, complements the surrounding buildings.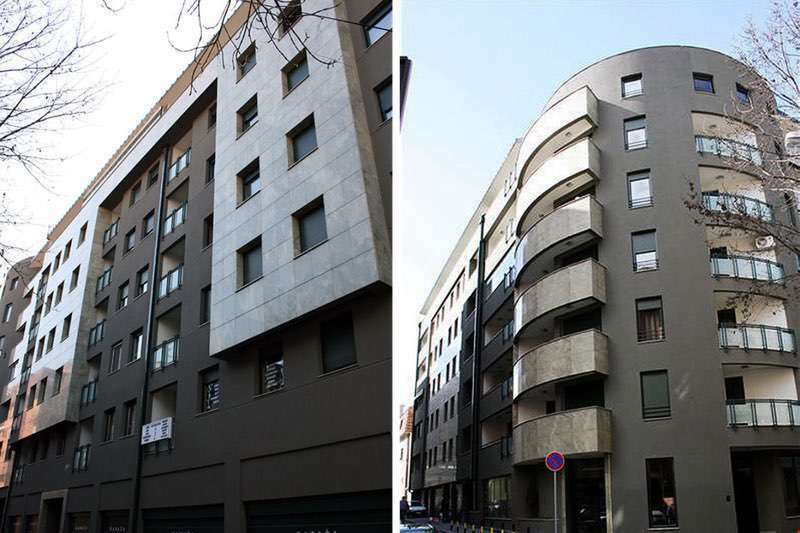 A building in the close proximity to the Monument of Vuk Karadžić, featuring an extraordinary sophistication of natural stone, clean lines and luxury interior.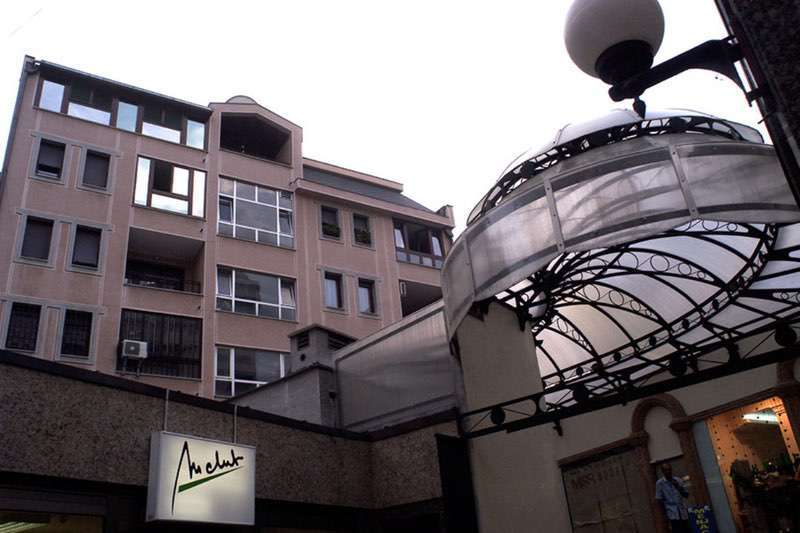 RESIDENTIAL AND COMMERCIAL BUILDING
A property built in a quiet street – a peaceful oasis in the city center. The ground floor mall is connected to an open-air shopping mall which we built within the "Privredni savetnik" commercial facility.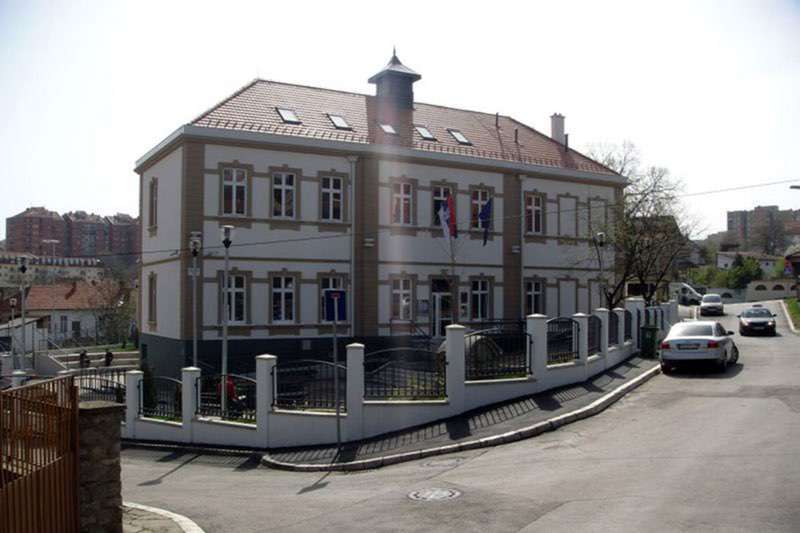 RESIDENTIAL AND COMMERCIAL BUILDING
A restoration of an old local community center of the city municipality of Zvezdara. The project included a full restoration of the 1800-building, sports grounds, and children playground with the surface area of about 1700 m2.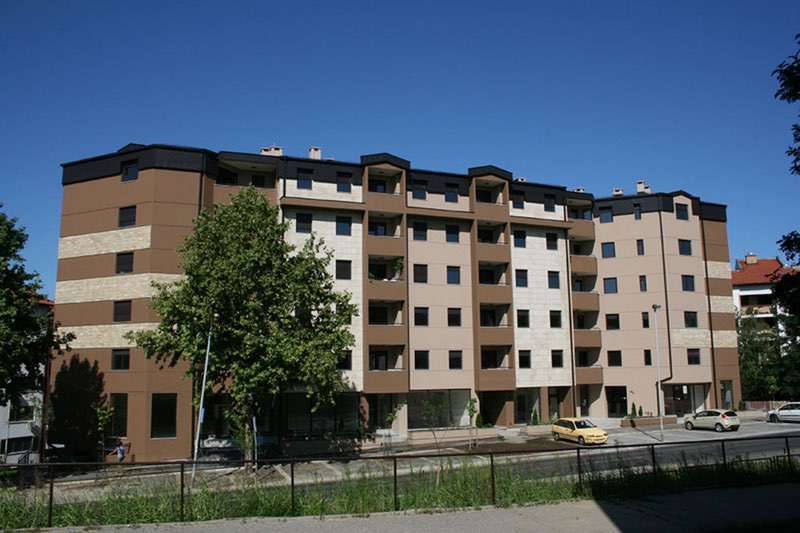 RESIDENTIAL AND COMMERCIAL BUILDING
A residential building in Mirijevo. Within it, there is a ground floor shopping center connected via courtyard to an open air shopping center of the "Privredni savetnik" commercial facility.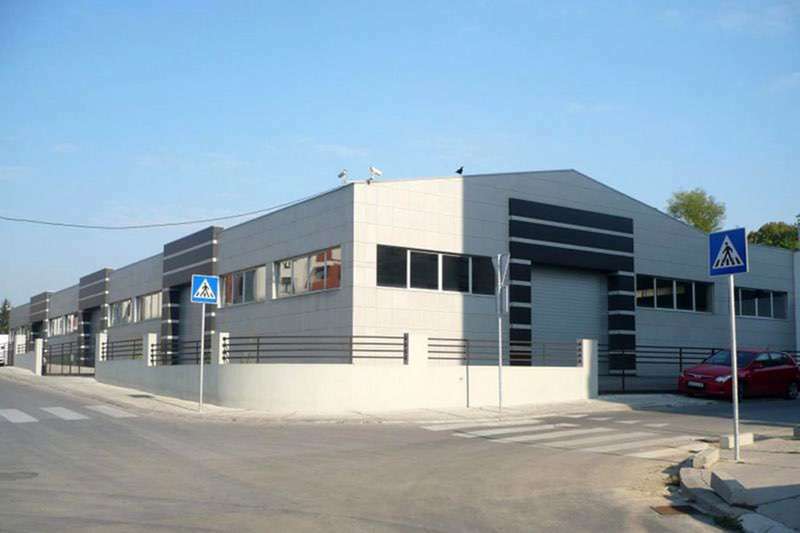 This facility signified our entering the world of investment construction and commercial real estate lease and rentals.
A special purpose facility which required unique design and construction.
RESIDENTIAL AND COMMERCIAL BUILDING
RESIDENTIAL AND COMMERCIAL BUILDING
RESIDENTIAL AND COMMERCIAL BUILDING
RESIDENTIAL AND COMMERCIAL BUILDING
RESIDENTIAL AND COMMERCIAL BUILDING