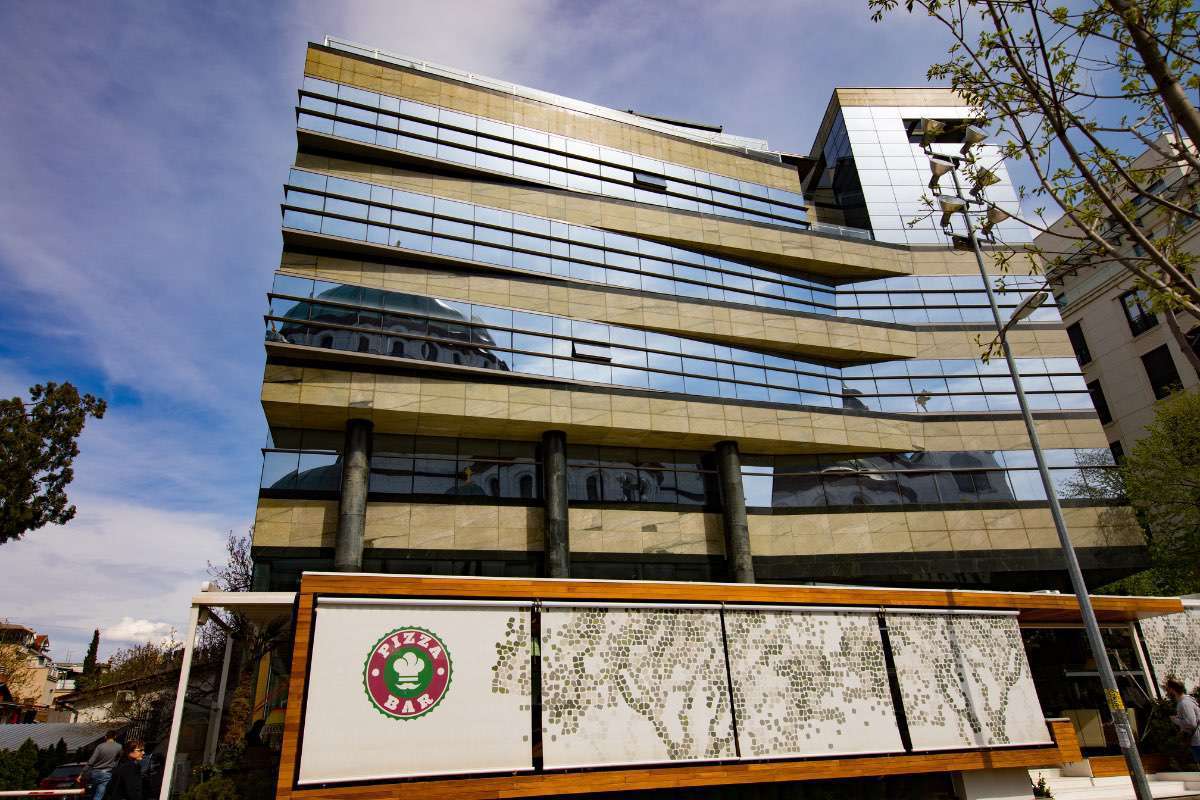 The GREEN SQAURE office building is a luxurious real estate of exceptional quality, situated at a unique downtown location, in Vračar. GREEN SQUARE was built to the highest standards of the A+ class commercial property. Its integrated technologies help protect the environment and offer maximum comfort to the clients.
The office building GREEN SQUARE is located in the heart of historical Vračar, on the corner of Bore Stankovića and Mutapova streets, and in the close proximity of the Saint Sava Temple. This is a prime downtown location, 5 minutes away from the main traffic corridors. The position of the building provides a tenant with pleasant ambience and peaceful setting in the city center.
The building has got 5 floors planned for office space, a ground floor (entrance hall and a restaurant), and 3 underground floors for parking with 46 parking spaces. The standard floor base surface is cca. 590m2. Entire office space, either organized as open space or closed offices, has the option of individual temperature setting for each room. The building is protected by physical security and a 24/7 video surveillance. All windows open normally, allowing for natural air flow at all times. The building is located at the very heart of the city, and has full supporting infrastructure. The famous bar/restaurant "Pizza Bar" is placed in its ground floor.