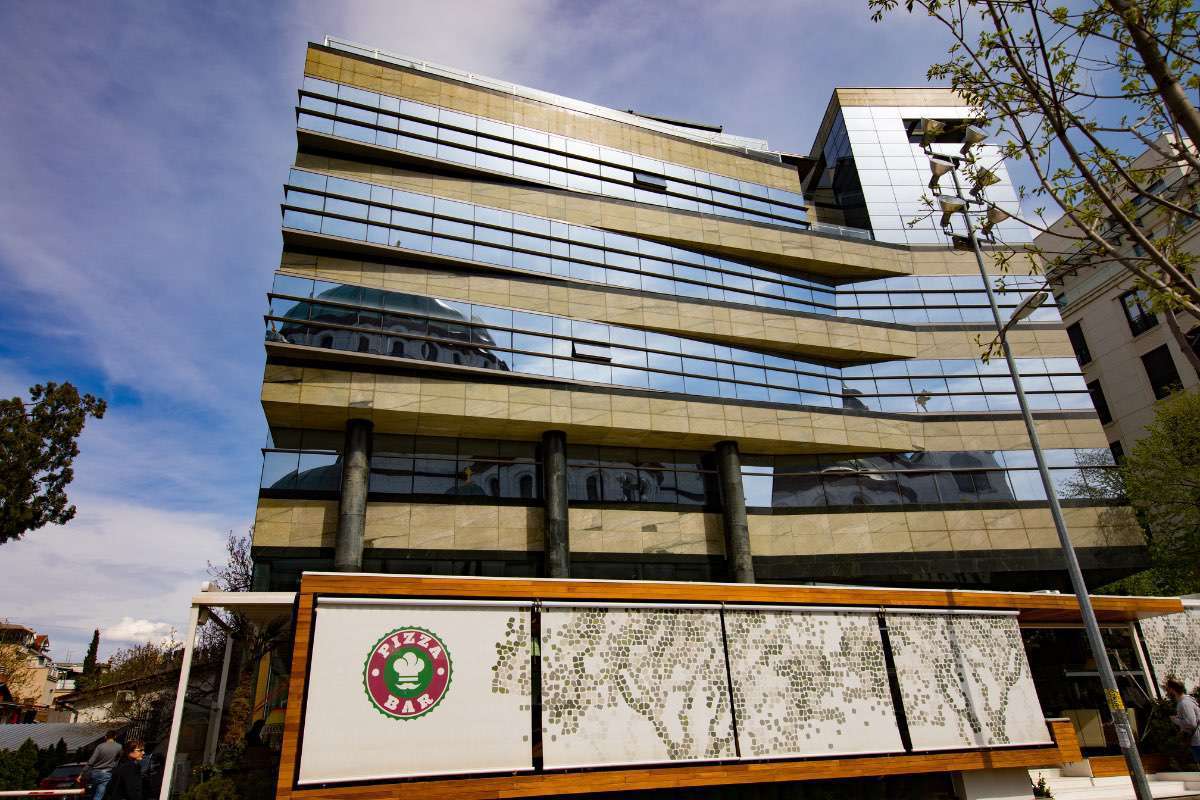 The office building GREEN SQAURE is a luxury facility of exceptional quality. It is located in a unique location in the city center in Vracar. GREENN SQUARE was built according to the highest standards of the A+ class of office buildings. It is equipt with technologies which pay attention to nature conservation. In addition, it provides maximum comfort to clients with the highest standards of doing business.
The office building GREEN SQUARE is located in the heart of Vracar on the corner of Bore Stankovic street and Mutapova street, within reach of the Saint Sava Temple. This locationn belongs to the inner city center, and it is 5 minutes away from the main traffic corridors. The position of the building itself provides the tenant a pleasant atmosphere and an peaceful environment in the city center.
The building has 5 floors of useful office spaces, a groundfloor (entrance hall and a restaurant), and 3 underground floors indended for parking, which together have 46 garage spaces. The area of a typical floor is app. 590m2. The entire office space, either organised as open space or divided into closed offices, has the ability to individually adjust the temperature in each room. The building is secured with physical security and a 24/7 video surveillance. All windows can be normally opened, thereby enabling natural ventilation at all times. The building is located in the very heart of the city, with complete supporting infrastructure. In the groundfloor of the building there is a restaurant "Pizza Bar".