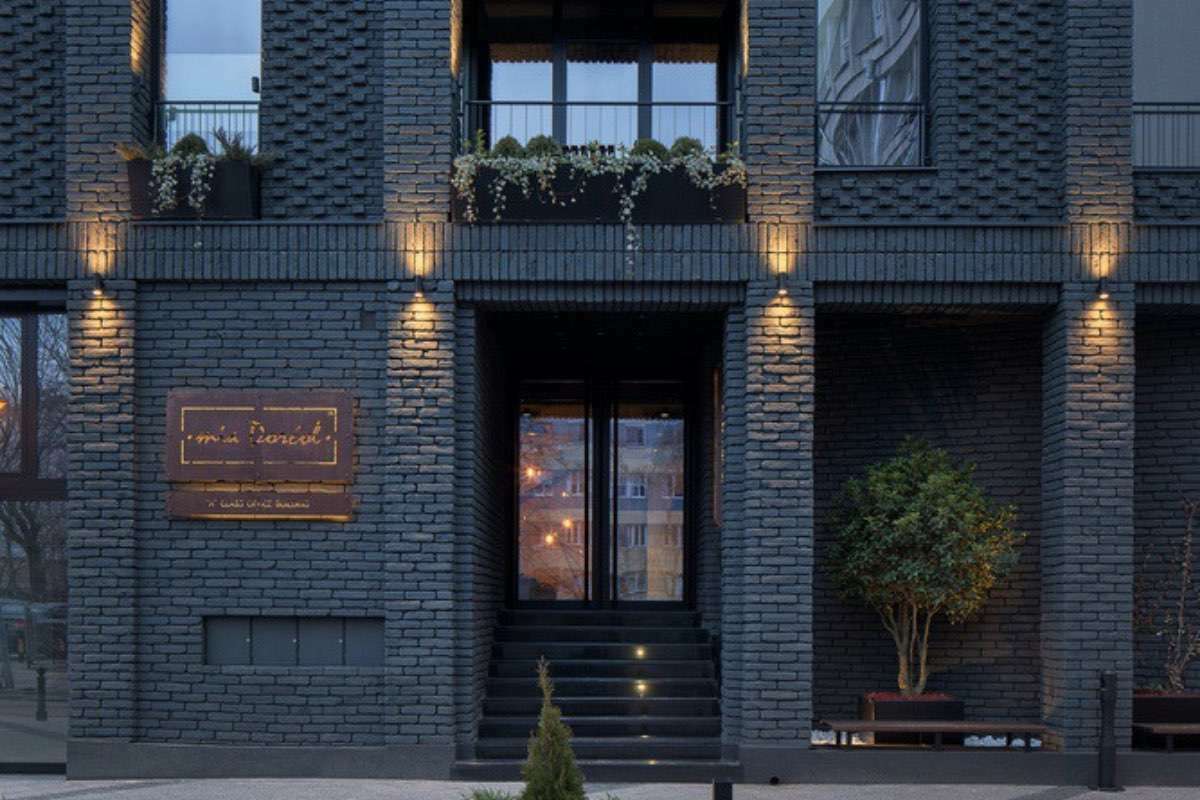 "Mia Dorcol" is a luxury building of exceptional quality located in the very heart of the city, in the lower Dorcol area. It is equipt with innnovative technologies which take care of nature conservation and provide maximum comfort to clients. "Mia Dorcol" is classified as a facility built according to the highest standards of A+ class of commerical facilities. In other words, those are buildings with the lowest energy consumption, who use energy of the ground through geotermal probes.
The building has nine floors. There are six floors intended for renting, the groundfloor (hall – reception desk, one cafe and one restaurant) and two underground floors indended for parking, which together have 26 garage spaces. The area of a typical floor is app. 400m2. The spacr can be arranged according to the needs of the client, either as open space or divided into closed offices. All windows, based the corner, can be normally opened, thereby providing a constant natural ventilation. All floors have four terraces, each with set decks on which you can spend your breaks. On the groundfloor of the building there are also catering facilities – a bar and a restaurant. In the immediate vicinity, there are also supermarkets, public transport, banks and other services, as well as the promenade along the Danube river.
"The interior of ""Mia Dorcol"" is inspired by the former industrial and trade zone of Dorcol. As such, expossed concrete, dark bricks, massive black stones and rust dominate the space. The walls are treated with a special finishing technique in order to achieve to the desired raw effect. What contributes to the extraordinary atmosphere of the facility is the greenery, both on the facade and inside the building. "Mia Dorcol" is the winner of several prestegious rewards."
Nominated for the European Union Prize for Contemporary Architecture – Mies van de Rohe
Annual award "Aleksej Brkic" of the Association of Architects of Serbia for the most successful architectural work built in Serbia in 2019.
BigSEE architecture award – public and commercial architecture – regional award for architects and facilities built in 19 countries of Southeastern Europe