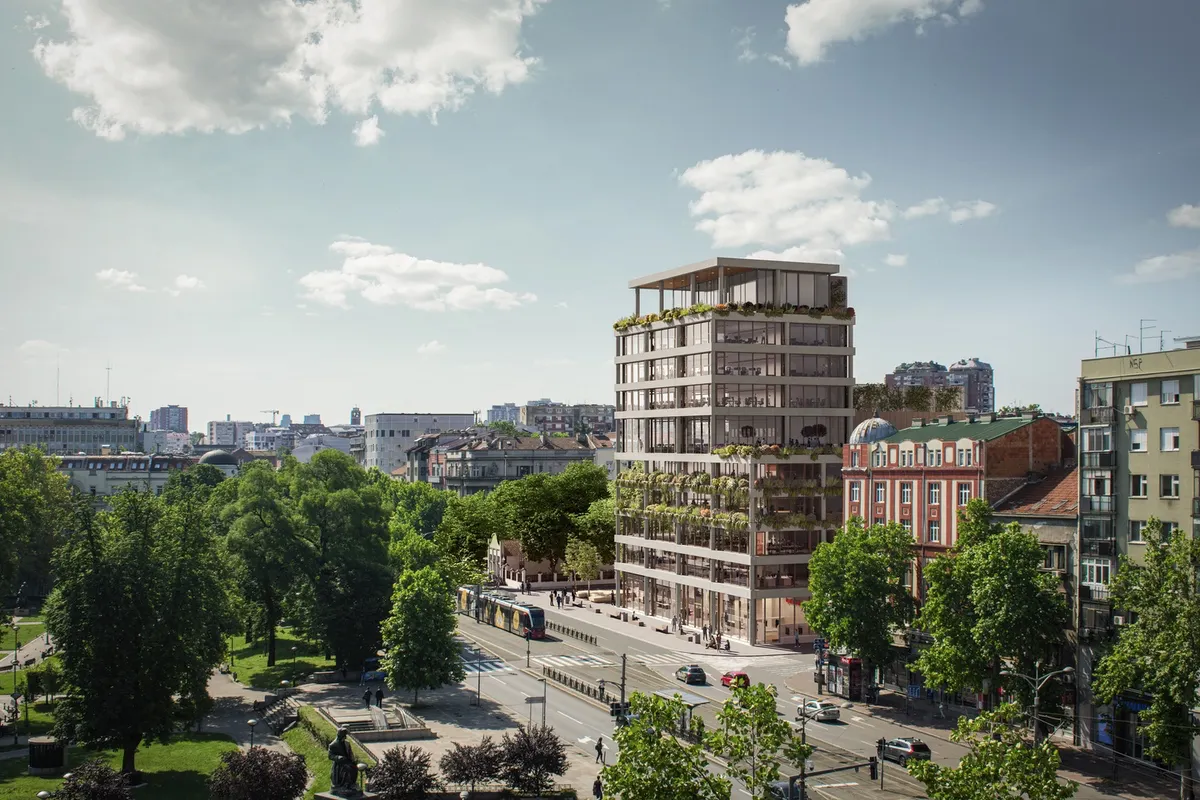 The longest and the oldest Belgrade street – King Aleksandar Boulevard has often changed its name in past history. It has been called Via Militaris, Carigrad Road – as it connected Belgrade with Constantinople, Cone Makers' Street, Marko Street, Alley by the Golden Cannon, Liberation Boulevard, and Boulevard of Revolution. Throughout its long and complex history, it has always acted as a backbone of Belgrade commerce and business, only to become a center of culture and education later on.
The Boulevard has always acted as an agent of change, big and small revolutions and progress. In its design and amenities, the commercial building "Revolucija" leans on such values, depicting modernity and progress which are the main features of Boulevard. Its architecture featuring façade elements in exposed concrete of the smooth brushed texture in pastel grey, represents a contemporary interpretation of famous Boulevard avant-gardism. Furthermore, the glass curtain wall made of triple-glazed glass ensures a much-needed noise protection. The selected materials emphasize all the distinctiveness of natural stone. Its uniqueness brings a fresh impulse and new vibe in the surrounding area.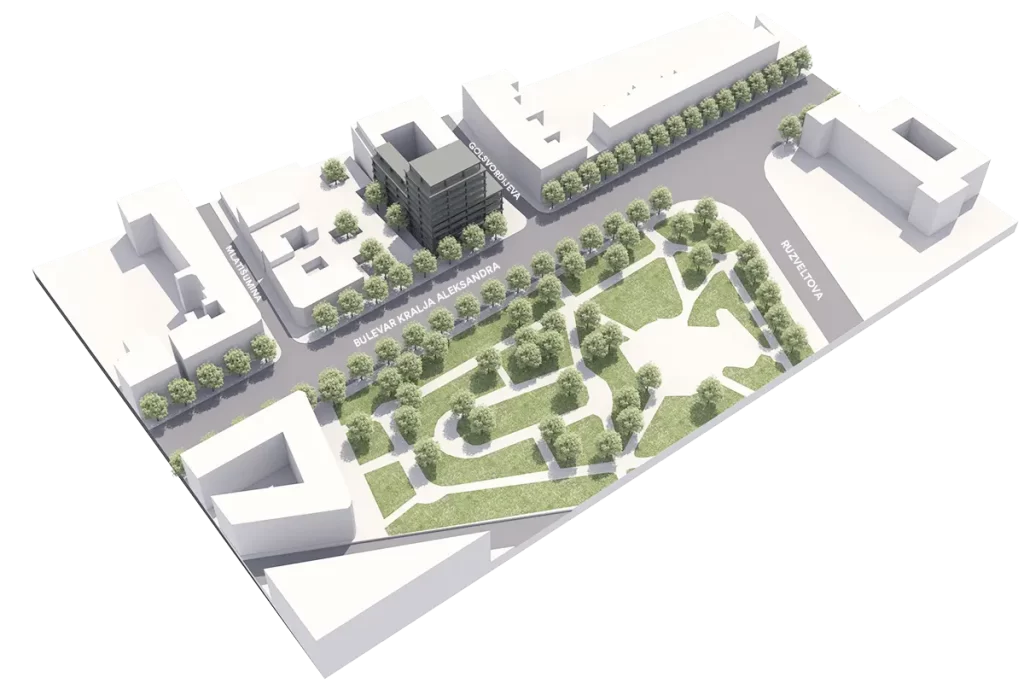 Each floor is surrounded by a wood-lined terrace enclosed by decorative planters with lush greenery. These will provide pleasant working environment and radiate the feeling of being surrounded by nature. Inside, the focus is on flexibility of working space which is achieved by lifted floors, flexible air-conditioning system and diversity of ambience. Also, we planned for the natural ventilation of the space.
The ground floor is catered for deluxe commercial premises with the access from Boulevard. In the underground garage, there is parking space for 103 vehicles. For those who cycle to work, we provided parking station for bicycles and showers.